Hello we are
LoveVoucher

Saving money just got easier!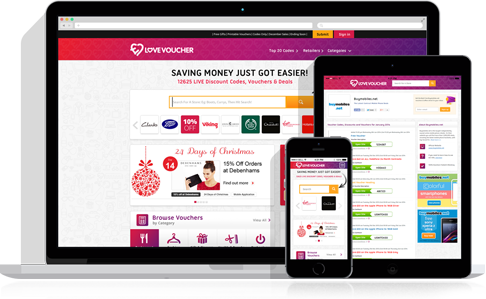 More about us...
Our mission is to bring together the greatest voucher codes, promo codes, printable vouchers and money saving offers.
As soon as a voucher code hits the net we make sure it's at your fingertips.
If you're looking to save money on the high street, in the pub, at a restaurant or get the latest tech for less then LoveVoucher is your idea of money saving heaven.
With the biggest brands, names, stores and services we are committed to getting you the very best deals on the net.
Even More about us...
Love saving money?
Loving things being easy?
There is even a lot more about us but that's for another day

www.lovevoucher.co.uk - Saving money just got easier!